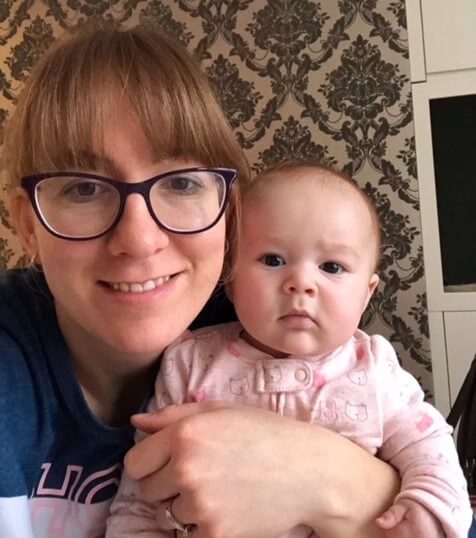 Who are you?
My name is Piroska. I work as a full time nanny in London. I have looked after a 5 year old girl since she was a week old. I love children and I have worked in this industry for 7 years, previously I was a nursery assistant in a private Jewish nursery.
Which courses have you taken and how have you found them?
I first met London School of Childcare Studies about 4 years ago when I decided to complete my Ofsted registration.
My first course was the Common Core Skills course. I liked the place because it was very clean and we got lunch as well. Renata was very caring and she helped me with my DBS check application.  My boss was planning to have another baby so I decided to complete the Maternity Nurse Practitioner programme. From my previous very positive experiences with London School of Childcare Studies I knew I wanted to do the course with them. The course teacher was very well informed and professional.
Later, as the little girl I look after grew, I decided to take the Healthy Eating course then the Managing behaviour course. I absolutely loved the idea that LSCS provided all these courses. They gave me confidence to explain to my boss what needed to be changed in the little girl's eating habits – initially, they didn't accept my opinion as I wasn't an expert but after the course I could say that the nutritionist said it not me. The Managing behaviour course helped me to deal with behaviour issues more efficiently.
All the trainers were professional and had lots of experience on their fields.
From Learning to Earning
One main reason I decided to complete these courses was to become an expert in my field, they make my CV more attractive and if I need to find another job I will have more opportunities and I can ask a higher rate.