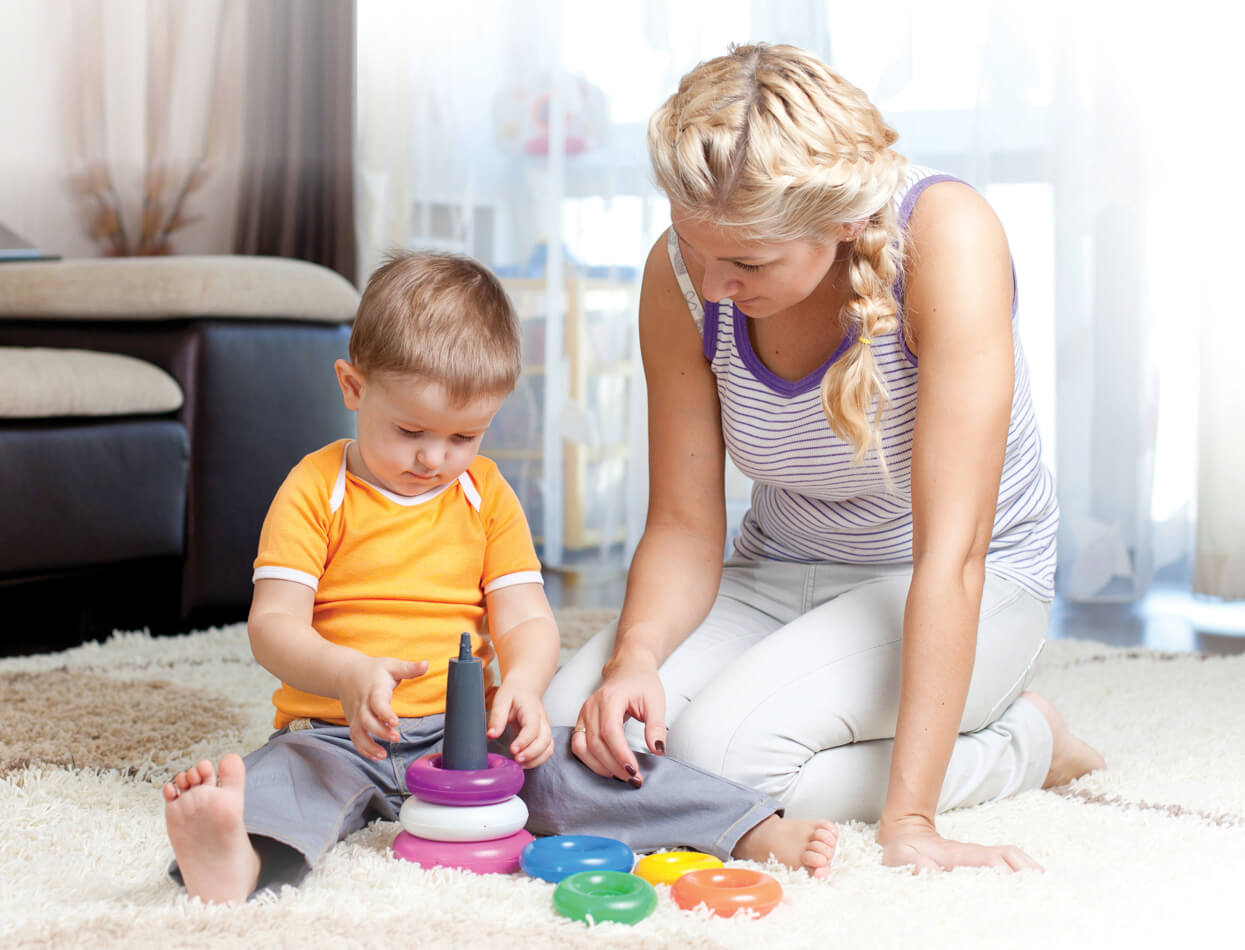 Being a nanny can be a very fulfilling job and indeed a vocation. A nanny is an extremely important and influential part of a family's life and is trusted by the parents with the most precious things they have – their children.
There are no legal qualifications required to become a nanny in the UK. However, parents will want to be as sure as possible that you can cope with the job – they will be looking for three key factors – qualifications, personality and experience.
Qualifications and Training
At London School of Childcare Studies we offer the Early Years Diploma, a unique and affordable childcare course which offers nationally recognised qualifications combining two professional Diplomas to bring you an understanding of the public and private sector when looking after children – both bring their own set of skills and responsibilities.
One simple way you can show you are serious about being a nanny is to join the voluntary section of the OFSTED Childcare Register.
Additional courses or workshops attended will help to show your capability and willingness to a new employer and excel your CV ahead of others. We have many courses to boost your nanny career on our website childcarestudies.co.uk
What kind of personality do you need to become a nanny?
There are certain traits that are expected from a nanny.
If you are thinking about becoming a nanny, ask yourself the following questions and take time to contemplate how you would address them in an interview situation:
Am I responsible?
Am I trustworthy?
Am I a good communicator?
Am I fit and healthy?
Am I good listener and do I get on with people well?
Do I have a sense of humour?
Am I interested in what is happening around me, do I enjoy learning?
Am I safety conscious?
Am I empathetic and caring?
Am I confident?
If you can answer "Yes" to the questions above, try and bring these out by using examples in your CV and make sure you express them during the interview process.
Experience
Experience is vital and your CV is your first chance to present yourself, parents will be asking themselves questions like:
What is your experience so far?
Have you looked after the children the same age as theirs?
How far did your responsibility extend?
How long did you stay in the job?
Why you have left?
Have you worked in their area?
As you gain more experience you will want to work through the steps below.
If you have little or no experience, you may want to consider some of the options below:
Contact babysitting agencies
Put an ad in local newspapers, newsagents or social media groups
Post an advert in a local school
Ask a neighbour
Visit the local playgroup or after school club and offer to help –  do it for free or for very little money – your objective is to get experience and references
If you have some references and experience or experience with your own family or volunteering as above:
Okay, so you enjoy working with children and you are getting a good response from them and those you have worked for. You are confident that you would like to be a Nanny or Childminder.
At this stage considering you may have some references – keep getting babysitting jobs, voluntary work and enrol yourself on our course, or another suitable course.
If you are able, going abroad as an Au Pair is a great opportunity to test your ability to work closely with children or a family and gain a good reference.
When you have over 200 hours of experience with good references:
You now understand what working with children involves and can demonstrate this confidently to a future employer both in your CV and in person.
At this point you can really start looking for something more permanent and progress your career. There is always huge demand for live in help, and if you have no commitments I would strongly recommend you go and live with a family. You can have an arrangement where you are working and living there and on the weekends you go home.
The type of the position you should be looking for is called Parents Help and is where you are either working alongside the parents or with older children.
If this is not an option, and you only are looking for live out position, it might be slightly harder to find, but it is not impossible. There is a huge demand for after school nannies, especially in London, where you drop children to school and pick them up after. You do homework with them and prepare their dinner, babysit and so on.
After working as a Parents Help for at least 1 year, and having excellent references you will be ready to go out and start to look for a job as a nanny.
Bonus Tip: Any 'good' Nanny vacancy advertised will receive over 200 replies. So it is crucial that you give yourself the very best start possible – make an impression!
If you would like further impartial advice and to find out more about courses from London School of Childcare Studies get in touch today:
T: 020 3551 9373
e: info@childcarestudies.co.uk
Useful Course Links
Nanny Course https://childcarestudies.co.uk/ncfe-cache-level-3-award-home-based-childcare-nanny/ 
Cache Level 3 Diploma For Early Years Workforce 
Comprehensive 12 -18month course that will also give you the opportunity to work as a licenced practitioner in a nursery or in school in reception class. 
https://childcarestudies.co.uk/early-years-diploma/
Useful Blog Links
https://childcarestudies.co.uk/2018/12/21/level-3-accredited-course-not-always-a-proper-qualification/