This course offers nationally recognised qualification. The course combines high standards of teaching, mentoring and assessing, along with providing opportunities to gain practical childcare skills. Through participation in a work placement scheme, we provide students with an amazing opportunity to both study and build up their professional experience in childcare.
This intensive course is designed for working people, with weekend or evening virtual classes and guided online learning available throughout the academic year.
The main benefit of completing this course is having a wide range of employment opportunities that our students can choose to follow. You can apply for work in settings (crèches, nurseries, reception classes at schools, pre-school centres), as practitioners, or pursue a career as a professional nanny in the private home setting. There is no other childcare training centre in London that combines these two different career paths in one course.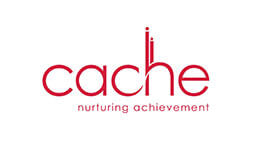 CACHE EYE prospectus download
Download our CACHE early years diploma prospectus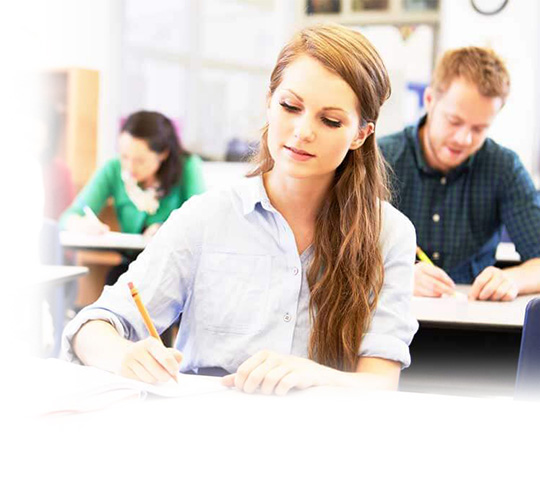 The London School of Childcare Studies provides a work-pay-study scheme for this course. We are able to set up a funding scheme with the student's employer (e.g. a private family or any type of childcare setting such as a nursery), enabling students to have their course fees paid directly to us by their employers from your salary, as long as you are working in a childcare setting, or caring for infants or children up to 5 years old.
This will help you spread the cost whilst getting the experience you need to complete your training.
Upon completion of this qualification you will have full authorisation to practise as an Early Years Educator. You can work in any of the following roles;
Highly qualified nannies/childminders in a private home setting
Assistants in children's centres
Nursery practitioners
Practitioners in reception classes in primary schools
Pre-school workers
On completion of your Cache Level 3 Diploma you can progress onto a foundation degree/higher education. CACHE Level 4 Certificate for the Early Years Advanced Practitioner is perfect for existing practitioners looking to move up in their career towards senior and management positions or CACHE Level 5 Diploma in Leadership & Management for residential childcare.
Here is a useful schematic of possible career pathways, produced by CACHE
Course content
Theme 1: Health and Well-being
Theme 2: Legislation, frameworks and professional practice
Theme 3: Play, development and learning for school readiness
Entry requirements
Applicants must be at least 18 years old and be able to take up either paid or voluntary employment in a home environment or in an early years setting
Valid UK, EEA or Swiss passport required
Excellent spoken and written English
Applicants must have GCSE's (or Level 2 Functional Skills) in Maths and English. For students from overseas, you can have your qualification(s) checked through UK NARIC, in order to check their equivalence to the UK GCSEs.
All applicants will be required to apply for a DBS check (Disclosure & Barring Service, formerly the Criminal Records Check) through us unless they already hold an up to date and clean DBS. In either case, this needs to show there are no issues to be employed as a child care provider.
Two references will need to be provided by applicants (one professional and one character).
Course Duration
Students generally take  12 – 18 months to complete all their  assignments, but it can be completed quicker if you are able to put more time into your studies.
Some students have finished the course in 9 months.
Assessment
In order to gain this qualification the student is expected to:
Demonstrate their theoretical and practical skills through their individual work and completing written assignments
Complete longitudinal study (child observations and running records by students)
Demonstrate their practical skills and vocational competence in the Real Work Environment
Attend classes
Fees
Tuition fees for our CACHE Level 3 Diploma for the Early Years Workforce (QCF) Incorporating the Home Based Childcare Practitioner is £2,700 including a £300 registration fee, which is payable upon acceptance of a place with us.
We can also offer a monthly instalment plan: £300 registration fee followed by 12 monthly payments of £210, and this can be paid directly by the students' employer, as a deduction from their salary.
You are required to have an up-to-date DBS. If you haven't had a DBS check then we can arrange this for you at a cost of £75, which doesn't include the update service, this will need to be purchased separately by yourself when you receive your certificate.
LSCS is a professional training academy for  child carers that provides high standards of teaching, mentoring and assessing. The investment in this course by our students opens up attractive employment opportunities for graduates.
Event
Venue
Date
CACHE Level 3 Diploma for the Early Years Workforce, Early Years Educator (QCF) | October 2022

Virtual classroom

October 22, 2022 10:00 am

Apply now
CACHE Level 3 Diploma for the Early Years Workforce, Early Years Educator (QCF) | January 2023

Virtual classroom

January 28, 2023 10:00 am

Apply now