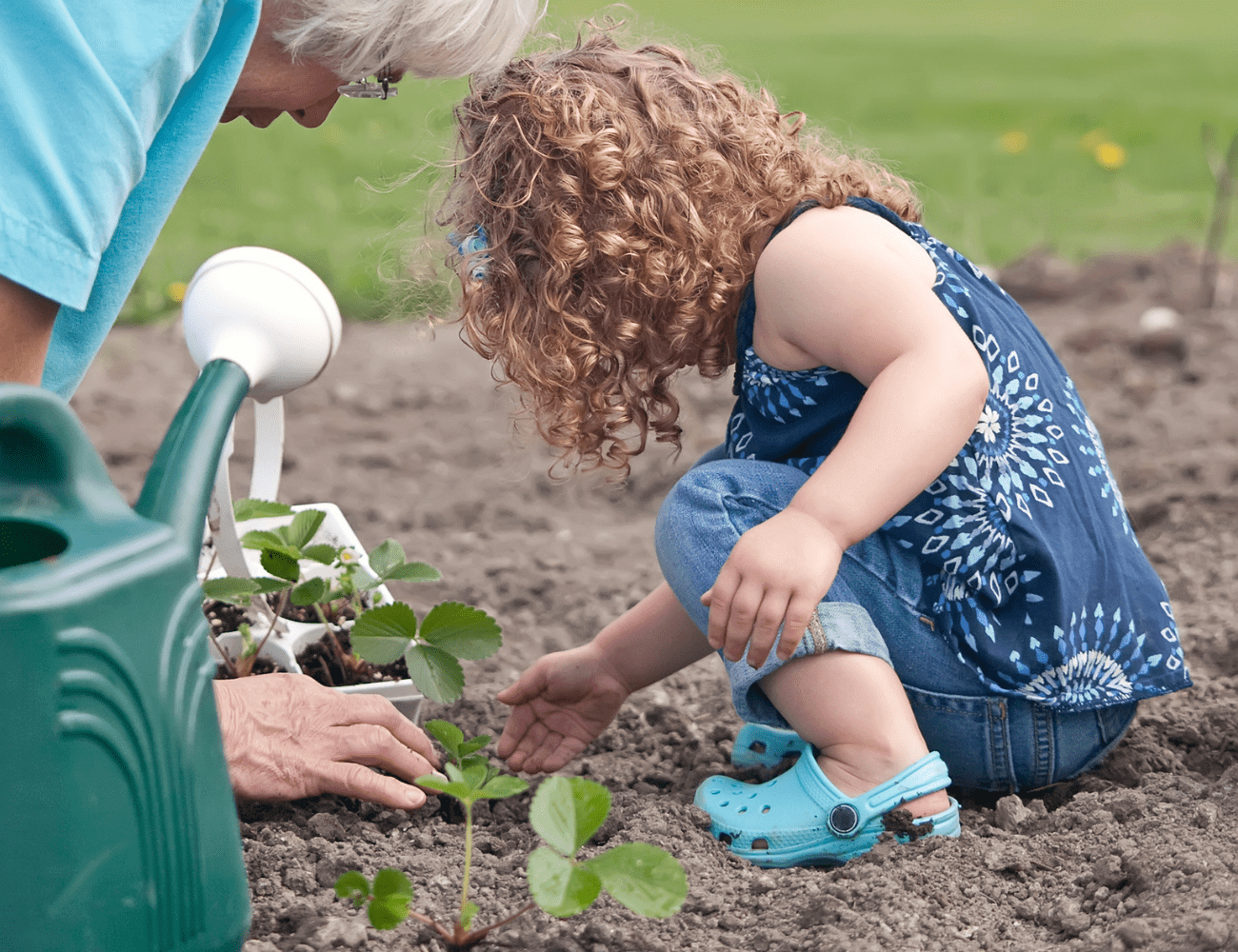 With the arrival of spring and warmer days, we can all feel encouraged to get outside more with our children. If we're lucky enough to have a garden, springtime also gives opportunities for kids to learn about plants and what they need to grow and thrive. Whilst planting seeds and seedlings is educational and enjoyable in itself, an added bonus comes in the form of any deliciously edible produce! So why not let kids begin their gardening adventure with a simple strawberry plot that can bring these summer fruits to your table year after year?
Where to plant strawberries
If you have a sunny spot, then you can grow strawberries! If you opt to sow seeds, bear in mind they may require more protection and attention than seedlings, and they take longer to grow. Therefore planting seedlings is probably a better option for eager junior gardeners as they will be able to see results more quickly. If you have a small outside space, you could grow strawberries in containers, and if you don't have a garden at all, you can also plant them in a window box placed outside on a window ledge. And planting strawberries in hanging baskets can help to reduce any damage caused by slugs and snails.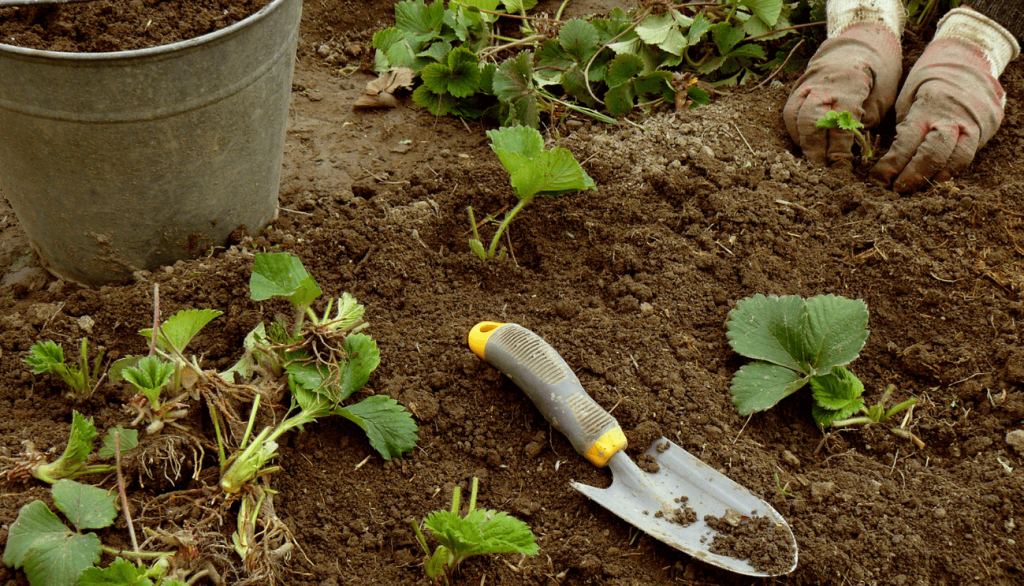 How to plant strawberry seedlings
The best time to plant is between the months of April and May. Prepare the planting area by digging in some general-purpose compost and a suitable fertiliser. Gently ease the strawberry plants from their pots. Measure out planting holes that are about 35 cm apart, and if you are planting in rows, leave a space of about 75 cm between each row. Make a hole for each plant and then insert each one, making sure the plant's crown (the section where the leaves emerge) is level with the soil. Gently press down to firm the soil and sprinkle water over the seedlings.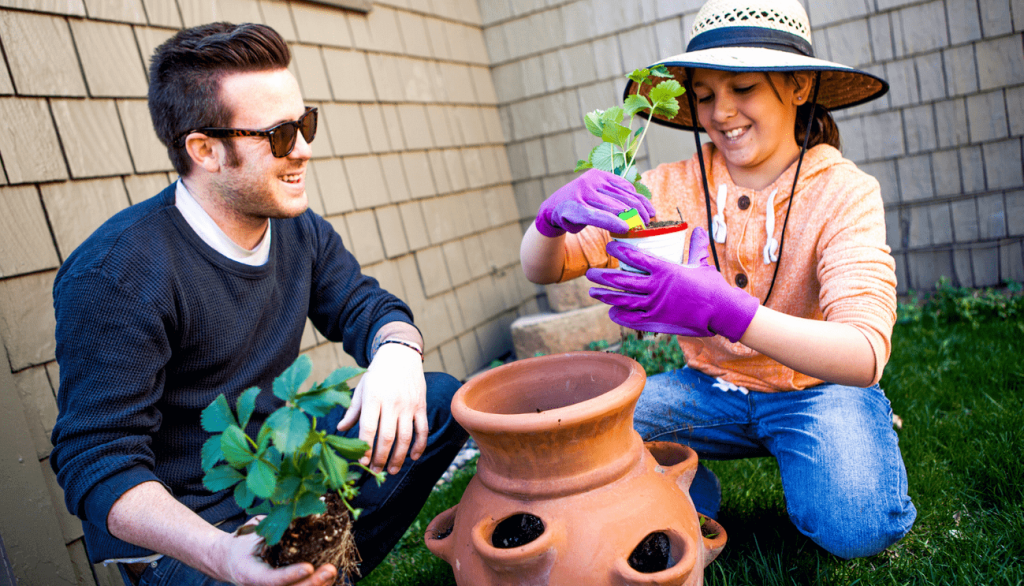 Taking care of strawberry plants
Fruits may not arrive in the first year of planting, but when your children see the little white flowers appear in the summer, they can rest assured strawberries will be on the menu for the following year. In the meantime, you can foster a sense of responsibility among your children by drawing up a rota and letting them take turns to carry out simple gardening jobs, such watering the strawberry plants a little each day. A weekly feed of high potash fertiliser (such as tomato feed) is also a good option. When the fruits begin to appear, you may need to place a net over them as protection from hungry birds. Also, place some straw underneath the fruits to prevent them from rotting if they sit for too long on wet soil. Remove dead leaves once they appear and pick your ripe strawberries as soon as they turn bright red.