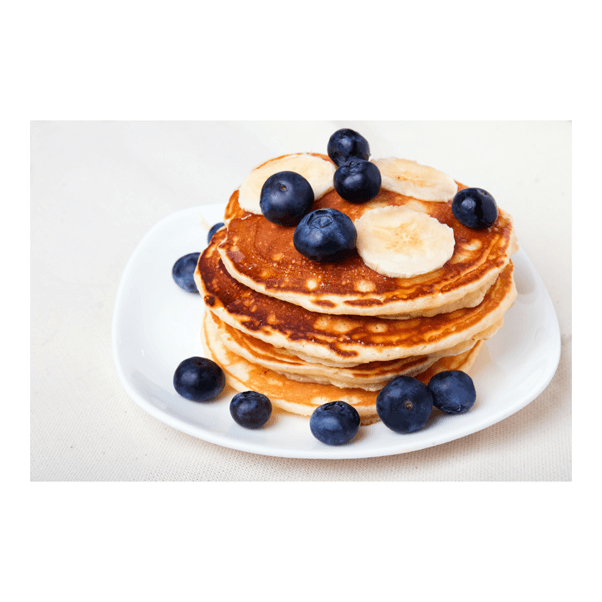 Cooking is a great activity to do with children. Its hands-on, messy, and allows them to be creative and have a sense of achievement.
With Pancake day approaching, here is a great recipe to follow with the kids.
Ingredients
125ml milk
2 eggs
1 small banana
100g rolled oats
2 tsp baking powder
few drops vanilla extract
oil
low-fat yoghurt, fruit to top
maple syrup or honey for extra sweetness
Method
STEP 1
Put the milk, egg yolks, banana, oats, baking powder and vanilla in a blender and process to as smooth a mixture as you can get. Whisk the eggs whites until they hold stiff peaks. Whisk 1-2 tbsp of the whites into the batter, then fold in the rest.
STEP 2
Heat a non-stick pan over a medium heat and spray with a whisper of oil, pour about 2 tbsp of batter into the pan and cook for 1-2 mins, until the base sets and bubbles appear all over the top. Flip and cook the other side for a minute. Repeat in batches, making sure the top looks dryish before attempting the flip, or the centre will collapse.