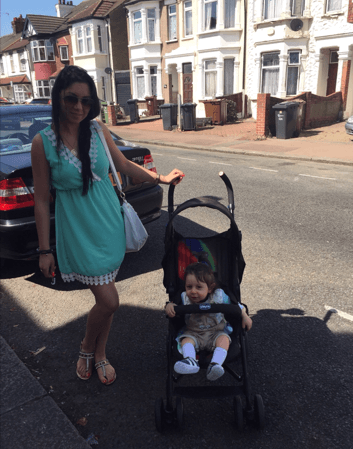 Who are you?
My name is Ami, I am 27 and I have lived in London since 2007. I came from Romania with my family to start a new life.
Which courses have you taken and how have you found them?
I studied the Maternity Practitioner Programme at London School of Childcare Studies.
Maybe a lot of people are asking why? But believe me, when a women wakes up one morning and finds out that she will be a single mum with her first child, the first thing that is on her mind will be "how I am going to deal with this, I know nothing about babies?".
It was really difficult, there was lots I didn't know about babies – sickness, milestones, getting a routine, sleeping, feeding and much more. I passed through all these and now after 3 years I have the chance to get married and am planning a second child.
That's why I chose London School of Childcare Studies to teach me the knowledge of how to care for a baby. Now I am not scared anymore to have a baby, I want to support and help other mums who pass through this or will pass.
London School of Childcare Studies changed my life. I made new friends, the trainer was a lovely women who gave me confidence in myself. This course is amazing – I have applied lot of things I learned in my practice and I can see the difference, I feel more secure that I know what I am doing.
From Learning to Earning
If you love babies, if you want to earn good money or just feel more confident taking care of your new baby definitely use London School of Childcare Studies, I guarantee you wont regret it ! 😃