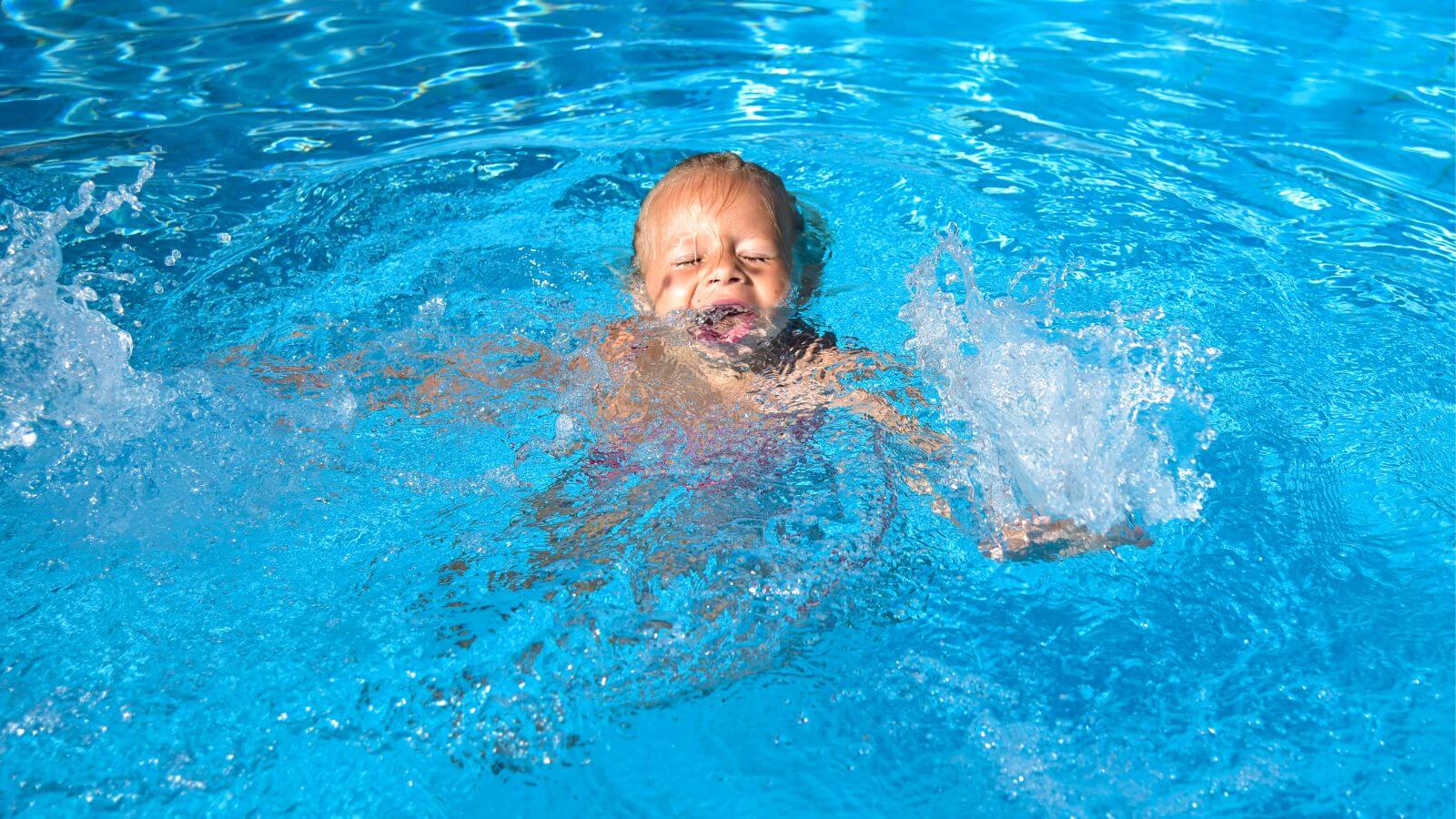 With the warm weather, many parents and care providers encourage their children to spend time near or splashing around in the water. Whilst this is an excellent way for them to cool down, there are some associated dangers.
The main one is drowning.
You will know what drowning is and how to prevent that from occurring. However, do you know what dry drowning is?
What is dry drowning?
When someone takes in a small amount of water through their nose or mouth, their airway can sometimes go into a spasm. This means that their airway is likely to close up. This can happen soon after they have exited the water. Secondary drowning or dry drowning is when this occurs as much as 24 hours after the initial incident.
Dry drowning is not hugely common. However, it can be serious if it is not identified at the time.
The good news is that there are a few signs of dry drowning that you can look out for, which can help toddlers, babies and children from further injuries or issues developing.
The main signs of dry drowning
No matter how small, any child involved in a drowning incident can be at risk of dry drowning, even if they seemed fine at the time. This means you want to speak to an expert if this has happened to your child or a child under your care.
A child suffering from dry drowning often appears to be working harder to breathe than they usually would. Their breath is rapid and shallow, and their nostrils will be flaring too.
You may also see a persistent cough in a case of dry drowning. This is not always the case, however.
Another sign of dry drowning is behavioural change. Is the child sleepier than they normally would be at that time of day? If they are, this could be a case of dry drowning (although a day spent at the pool can also result in this).
They may also become more forgetful, which means that their oxygen levels are dipping. This can also cause them to feel dizzy or nauseous. They may even begin to be sick.
What can I do?
If you spot any of these signs in your child, you must seek medical advice as soon as possible. Any case of dry drowning will need to be adequately treated as this can help stop the development of symptoms and minimise the chance that they may have further issues.
The treatment for a suspected case of dry drowning will differ depending on the symptoms and severity of the child. Some children will only need to be observed. However, others may be sent for an X-ray or even suggested that they are put on an oxygen machine.
Whatever they do, you will feel glad that you picked up on the issue and you got the help that your child needed at that time.