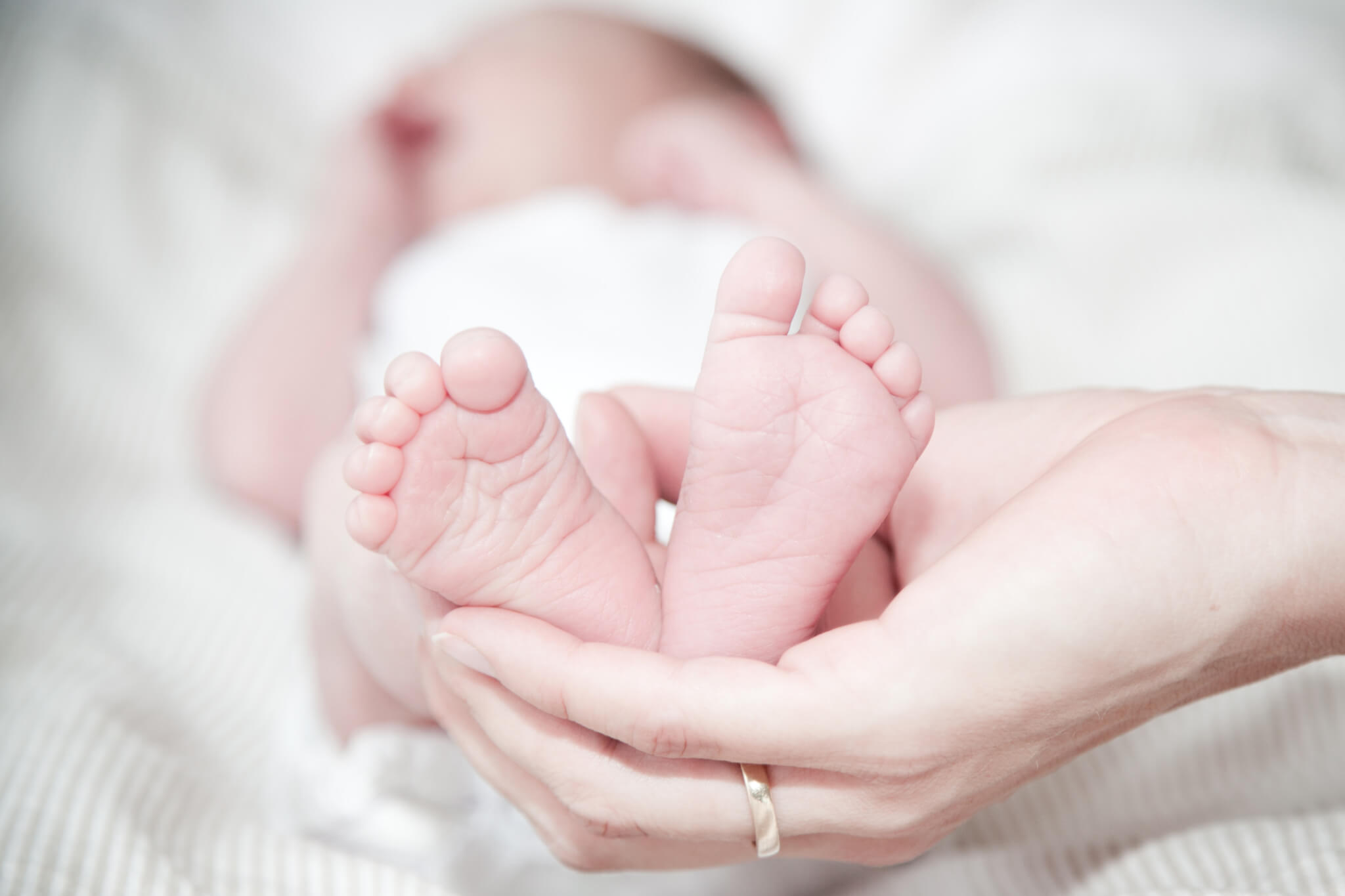 Your training will consist of a practical weekend at our training centre, live and interactive videos from our expert trainers, plus an additional 4-6 weeks' worth of online mentoring, to support you through your assignments outside of the classroom.
For more information about the role of a Maternity Nurse and earning potential, please view our relevant Maternity Nursing blogs:
What is the role of a Non-Medical Maternity Nurse
ABOUT THE COURSE
A Maternity nurse provides essential support to parents with new-born babies, typically for up to six weeks following the birth. Duties may include providing advice on feeding, bathing, sleeping, clothing and establishing routines, whilst completing these responsibilities yourself to provide parents with respite
when required.
Your role is to ensure the family settles into life with their new-born and offer guidance and encouragement throughout. This may also include helping parents integrate the new-born with other children in the family.
The role of a Maternity Nurse is growing evermore popular with parents looking for support and guidance following the birth of a new-borns. This course equips you with all the necessary techniques and knowledge to feel confident when working as a Maternity Nurse. You will learn how to approach parents in a professional and considerate way and how to effectively communicate the best methods available to them based on their individual needs.
Our Maternity Nurse training is the most informative course in the industry and provides learners with an outstanding support & mentoring package at a price that won't be beaten.
WHO THE COURSE IS SUITABLE FOR
FOR A FULL BREAKDOWN PLEASE SEE COURSE CONTENT BELOW.
This course is ideal for anyone who wants to become a private, non-medical Maternity Nurse. It is a great course for those who would like to further their skills when looking after new-borns and those who are already experienced and would like to receive certification, to get more recognition in their profession.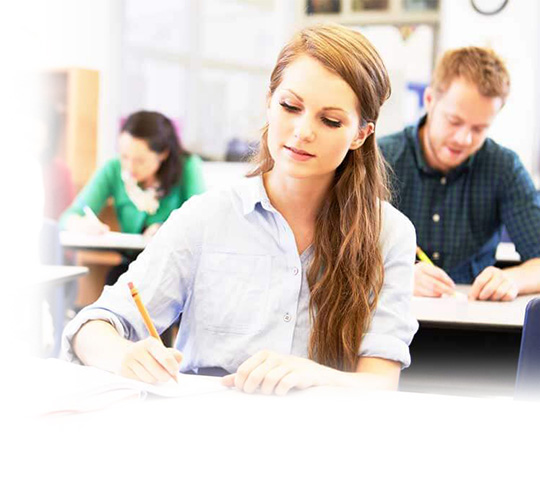 WHAT LEVEL IS RIGHT FOR ME?
Use the boxes below to decide which course is right for you. You have the option of completing the Level 4 course as an online only package or through our classroom learning.
To book the online only courses click on the box that suits you below.
To book onto the classroom based course click to register on the date that is best for you.
As a Level 3 Maternity Nurse you will have covered all the areas required to understand the role and work professionally.
To earn an OCN level 3 accreditation, you will be required to complete 8 assignments based on what you have learnt.
As a Level 4 Maternity Nurse you have demonstrated a higher level of understanding and knowledge associated with the role.
To earn an OCN level 4 accreditation, you will be required to complete 15 assignments based on what you have learnt.
Includes:
Online training
4 weeks mentoring and webinar programme (covering 8 assignments)
Assessment fees
Payment options: Deposit £45 then £25 for 13 weeks, or Monthly: £105 for 3 months
Includes:
Online training
6 weeks mentoring and webinar programme (covering 15 assignments)
Assessment fees
Free online Employability course
Two additional CPD courses ( Baby Massage, Birth Trauma, Weaning…)
Payment options: Deposit £50 then £25 for 23 weeks, or Monthly: £95 for 6 months
For dates and to register please see the table below.
Includes:
2 days at our training centre
Level 3 pre-course learning
6 weeks online mentoring programme, after the classroom from the comfort of your own home (covering 15 assignments)
Live (weekly) Q & A's with your trainer and assessor – assignment guidance
Assessment fees
Two additional CPD courses ( Baby Massage, Starting Solids)
Payment options: Deposit £50 then £40 for 15 weeks, or Monthly: £125 for 5 months
Search:
Event
Venue
Date
Maternity Nursing Course OCN Level 3 & 4 | 7th - 8th of September 2019

Marlborough Primary School, Draycott Ave, Chelsea, London SW3 3AP

September 7, 2019 10:00 am

Register
Maternity Nursing Course OCN Level 3 & 4 | 23rd - 24th of November 2019

4th Floor 103A Oxford Street, London, W1D 2HG

November 23, 2019 10:00 am

Register
Previous experience working with babies is essential to completing this course. You are required to have a good level of English to understand the course trainer and complete the assignments.
Julie Heginbottom has 23 years' experience in childcare including as a nanny, maternity nurse and sleep consultant. She holds an NNEB, a degree in Early Years and is a qualified nutritional therapist, childcare tutor and assessor. Julie has worked extensively with many different families through her own consultancy and aims to empower parents, finding solutions that fit their lifestyle and philosophy rather than advocating a one-size-fits-all approach. As a trainer Julie applies these same principles, prioritising up-to-date, essential information but allowing each student to find their own niche. Julie has collaborated with LSCS on a wide range of courses, bringing us her considerable experience and perspective as a nanny and maternity nurse.
Following the completion of your pre-course learning you will attend a weekend at our training centre. This weekend will be a mixture of group activities and discussions, to further cement your knowledge and cover level 3 & 4 in more detail.
The weekend at the training centre is a great experience and you will be learning from the very best trainers who are all experienced within the childcare profession.
THEORY ELEMENT
• Baby Bathing
• Swaddling
• Breast feeding-Optimal Positioning
• Top and Tailing
• Kangaroo Care
• Child Development (including theorists and research)
• Reflux
• Colic
• Dehydration
• Bonding & attachment
• Skin Care and sun protection
• Sterilising and Making Feeds
• Comforting and soothing techniques
• PND & Baby Blues
• Logs and Record Keeping
• Caring for premature babies & LBW
• Storage of breast & bottle feeds
PRACTICAL ELEMENT
• Swaddling
• Breast feeding-Optimal Positioning
• Kangaroo Care
• Interpreting Nutritional Information
GROUP ACTIVITIES
• Illnesses, including Meningitis
• Matching Developmental Milestones to Ages
• Poor Weight Gain
• Skin conditions
• Failure to Thrive Infants
• Routines
• Case Studies
• Being a reflective practitioner
Upon completing this weekend, you will have all the necessary skills and knowledge to complete your assignments to earn your accreditation. Where most training providers will say goodbye at this point, we will continue to support you throughout your assignments through our 4-6 week mentoring & webinar programme, based on the level of course you have booked onto.
Once you have completed you weekend training we will then move onto our weekly mentoring sessions via webinar.
During the 4-6 weeks you will have assignments to complete. Each assignment is based on developing skills that will help you build confidence and understand how to put your learning into practice. Each session will be informative, and you will leave having a minimum of one assignment to complete.
WEBINAR 1
1. Understand the physiology of Breastfeeding and how to support mothers with positioning and recognising breast problems as they may arise and how to deal with these situations.
2. Understand infant illnesses, what to look out for and what steps you should take.
WEBINAR 2
3. How to best promote your services.
4. Weaning and nutritional needs of a baby. Example of meal planner suitable for a 7– months old baby.
WEBINAR 3
5. Understand SIDS and how to guide parents on safe sleeping.
6. Understanding the developmental milestones of 0 – 12 months.
WEBINAR 4
7. Understand how to keep babies active via play and learning.
8. Understand weaning and how-to best guide parents.
WEBINAR 5 (level 4 students only)
1. How to keep professional logs of how you support a family.
2. Understanding how to recognise reflux, signs and symptoms and ways to support families experiencing GER and GERD with their babies. Understand short and long term complications which are associated with reflux.
WEBINAR 6 (level 4 students only)
3. Building a deeper knowledge of infant attachment theories and what these mean in practice.
4. Explore the impact prematurity and LBW can have on child development.
5. Understand Post Natal Depression and how to support parents in recognising signs and symptoms; the difference between Baby Blues and PND and when to call for additional help
PLEASE REQUEST OUR MATERNITY BROCHURE FOR A FULL BREAKDOWN
As part of this course we offer scheduled live Q & A sessions with our expert trainer, following your weekend course.
These sessions give you an opportunity to speak directly to the trainer who can answer any questions you may have and help guide you through your assignments.
At the end of the course you will need to complete a number of assignments to demonstrate what you have learned. Depending on which Level/s of accreditation you have chosen will determine how many assignments you will need to complete.
As part of our Maternity Nurse course, we offer a 4-6 week mentoring program that includes weekly webinars and live Q & A sessions, with our expert trainer. During these sessions, the trainer will go through the requirements of each assignment and answer any questions you may have. If you are unable to attend the live sessions we can send you a recording to catch up on in your own time. The trainer is also there to support and mentor you throughout this time.
You can choose to complete the assessments in your own time, within 6 weeks is preferred. Your assessments will be marked by the trainer who will contact you about your results. If you successfully pass your assessments, you will receive a certificate from London School of Childcare Studies showing the grade you have achieved along with an accredited certificate from OCN Credit4Learning.
Extensions: In a situation where you are unable to complete our assessment within the time frame give, you can put in a request for a time extension, but this must be accompanied by a valid reason for the extension.
We are committed to your continued professional development and as part of this course we offer additional CPD courses to help further your career.
LEVEL 4 STUDENTS ONLY
For learners who book onto our Level 4 Maternity Nurse course, you will also have the option to choose 2 Additional CPD courses from the following options;
Starting Solids
Baby Massage
Coming Soon:
Tongue Tie
Breastfeeding
Reflux
Birth Trauma
As part of this course you will have the option to take part in our Work Experience programme where we can organise paid & unpaid placements. This will provide you with a valuable opportunity to use your new skills and knowledge and build your confidence.
Upon successful completion of your Work Experience you will be awarded with a reference from the family which can be used to promote yourself to new clients.
Support will also be available for you if you wish to receive any help with drafting and updating your CV.
Visit our Work Experience page to find more information about our programme.
TESTIMONIALS
Success stories from hundreds of participants
Here are what our students have said about their experiences on our courses
"After taking the Common Core Skills course I also decided to take a maternity course after my very positive experience with HATA. All the trainers were so professional and had lots of experience in their fields. It really gave me a newfound confidence in my skills, especially after my boss went on to have a second baby."

I have completed all my training through HATA (apart from my Hypnobirthing Practitioner) Sleep Training, Healthy Eating, First Aid, Maternity Nurse Training and the OFSTED Course. I have made a lot of friends through HATA a lot of which I speak to on a daily basis. I will continue to promote HATA to all my friends and those in this profession. I can honestly say that every course I have done with HATA has affected my profession in a good way. I have also made so many life long friends.

Hata change my life,i meet new friends,the trainer was a lovely women Julie,she maked me have confidence in me,i meet new friends and i introduced old friends,this course is amazing i applied lot of things i learned in my practice and i can see the difference,I feel more secure i feel that i know perfect what i am doing.So if you love babies,if you Want to earn good money or just feel more confident taking care of your new baby definitely just HATA i guarantee you wont regret !:)