Are you interested in learning about sleep & how to support families?
FREE EVENT
As childcare professionals and health practitioners, it is essential to address sleep challenges to ensure the well-being and development of the next generation. 
 At the London School of Childcare, we have developed a comprehensive Sleep Programme that equips individuals with the necessary knowledge and skills to support families and young ones in overcoming sleep disruptions.
 Whether you wish to assist families struggling with sleep issues or enhance your professional expertise in the area of child sleep, our Sleep Programme offers tailored learning opportunities to suit your specific needs.
Join us for our introductory webinar on the Sleep Programme and take the first step towards becoming a sleep champion for the young generation. 
Alternatively,  you can contact us to schedule an individual chat to discuss the course.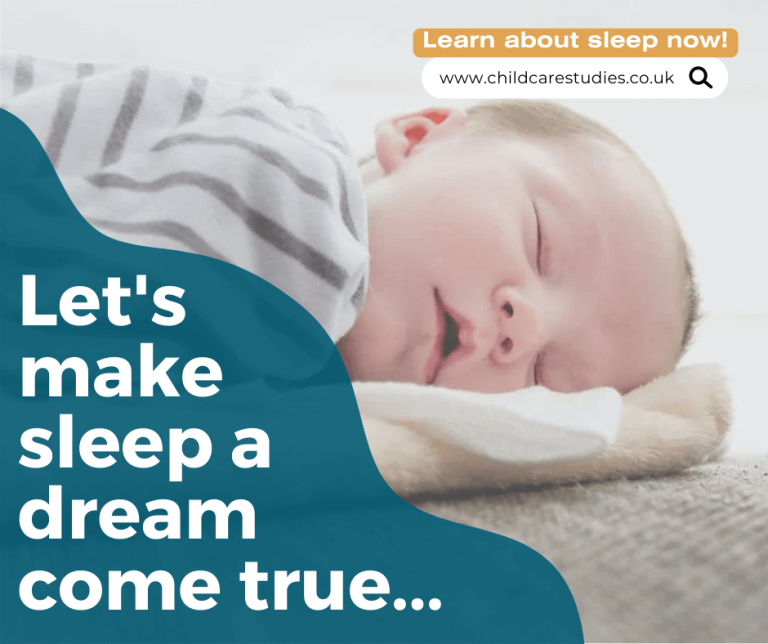 Aims of this introductory session
In this session, we will walk you through the key highlights of the OCN Sleep Practitioner Level 5 programme, giving you valuable insights into the course's unique features and benefits. 
Course Content: We discuss the rich and comprehensive curriculum that covers various aspects of sleep health, disorders, and evidence-based practices. 
Structure: You will learn about the flexible and accommodating structure of the course, designed to cater to different learning preferences and busy schedules: from live interactive sessions to access to recorded materials and the convenience of mobile learning.
Teaching, Our Experts, and Ongoing Support: You will learn about our teachers' professional and clinical expertise and qualifications. We will also discuss the level of personalized support you will receive throughout our course, but also after you complete your programme.
Learning and Assessment Processes: We will explain how the learning process goes beyond theory through engaging resources, practical applications, and real-life case studies. We'll also explain the assessment methods that will help gauge your progress and provide you with valuable feedback for continual improvement.
Statistics on Sleep issues in Children in UK
According to recent research conducted by NHS Digital, there is an alarming epidemic of sleeping problems affecting children and young individuals in England.
Since 2017, sleep-related difficulties have seen a sharp increase, leading to significant concerns about their overall mental health.
The World Health Organization's (WHO) Health Behaviour in School-aged Children (HBSC) 2020 report reveals that one in four children in the UK, aged 11 to 15, do not get enough sleep.
Additionally, the survey found that 44% of all young people surveyed, across various age groups, reported difficulty sleeping.
Event
Venue
Date
Free introductory taster - Sleep Practitioner course | 13th December 2023

Virtual classroom

December 13, 2023 6:30 pm

Register
Free introductory taster - Sleep Practitioner Programme | 10th January 2024

Virtual classroom

Register
Free introductory taster - Sleep Practitioner Programme | 7th February 2024

Virtual classroom

Register
Free introductory taster - Sleep Practitioner Programme | 13th March 2024

Virtual classroom

Register
Free introductory taster - Sleep Practitioner Programme | 17th April 2024

Virtual classroom

Register
Free introductory taster - Sleep Practitioner Programme | 15th May 2024

Virtual classroom

Register
Free introductory taster - Sleep Practitioner Programme | 19th June 2024

Virtual classroom

Register
Free introductory taster - Sleep Practitioner Programme | 24th July 2024

Virtual classroom

Register
Free introductory taster - Sleep Practitioner Programme | 28th August 2024

Virtual classroom

Register
Free introductory taster - Sleep Practitioner Programme | 25th September 2024

Virtual classroom

September 25, 2024 6:00 pm

Register
Free introductory taster - Sleep Practitioner Programme | 30th October 2024

Virtual classroom

Register