The CACHE Level 3 Diploma for the Early Years Workforce is a unique, affordable childcare course offering nationally recognised qualifications , predominantly focused on practising and aspiring childcarers seeking employment in settings as well as the private sector. The course combines high standards of teaching, mentoring and assessing, along with providing opportunities to gain practical childcare skills. Through participation in a work placement scheme, HATA provides its nanny students with an amazing opportunity to both study and build up their professional experience in childcare. With a rising demand for highly qualified and dedicated childcarers within the private sector, professional nannies attract a great deal of interest from families of all types, including high profile families within the UK and overseas.
Incorporating a balance of self-study, practical experience, mentoring and regular assessments allows us to provide a similar package as other private nanny colleges across the UK with the same high standards of teaching and assessing, but at a significantly lower cost.
There are carefully designed set of modules and assignments will provide students with the knowledge of handling childcare duties in both private homes and other early years settings (for children aged 0 – 5 years).
CACHE Level 3 Diploma for Early Years Workforce is an intensive course designed for working people through guided distance learning available throughout the academic year. The course will take a minimum of 9 months to complete and we can allow up to a maximum of 2 years. As this is a distance learning course there is no set start date, this all depends on you.
While acquiring the theoretical knowledge on early years education in a variety of childcare settings (e.g. nanny and childminder roles in the private home environment, crèches, nurseries and various types of pre-school children centres), students are required to build up their Real Work Environment experience through working with infants and children aged 0 – 5, and older if desired.
HATA provides a work-pay-study scheme for students of the CACHE Level 3 Diploma for Early Years Workforce. HATA is able to set up a funding scheme with the student's employer (e.g. a private family or any type of childcare setting such as a nursery),enabling students to have their course fees paid directly to HATA by their employers, so long as they work in a childcare setting (caring for infants and children aged 0 – 5).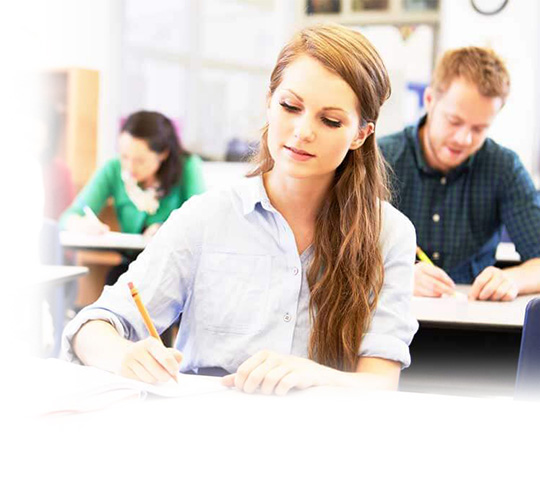 Upon completion of this course students will be able to seek employment as Early Years Educators in a variety of childcare settings such as:
Highly qualified nannies/childminders in a private home setting
Assistants in children's centres
Nursery practitioners
Practitioners in reception classes in primary schools
Pre-school workers
Getting started on one of our programmes is easy!  To register with us you will need the following.
Up-to-date CV with a personal statement.
DBS check.
A successfully completed LSCS qualification.
Childcare references.
Insurance.
Valid First Aid Certificate.
TESTIMONIALS
Success stories from hundreds of participants
Here are what our students have said about their experiences on our courses
"After taking the Common Core Skills course I also decided to take a maternity course after my very positive experience with HATA. All the trainers were so professional and had lots of experience in their fields. It really gave me a newfound confidence in my skills, especially after my boss went on to have a second baby."

I have completed all my training through HATA (apart from my Hypnobirthing Practitioner) Sleep Training, Healthy Eating, First Aid, Maternity Nurse Training and the OFSTED Course. I have made a lot of friends through HATA a lot of which I speak to on a daily basis. I will continue to promote HATA to all my friends and those in this profession. I can honestly say that every course I have done with HATA has affected my profession in a good way. I have also made so many life long friends.

Hata change my life,i meet new friends,the trainer was a lovely women Julie,she maked me have confidence in me,i meet new friends and i introduced old friends,this course is amazing i applied lot of things i learned in my practice and i can see the difference,I feel more secure i feel that i know perfect what i am doing.So if you love babies,if you Want to earn good money or just feel more confident taking care of your new baby definitely just HATA i guarantee you wont regret !:)